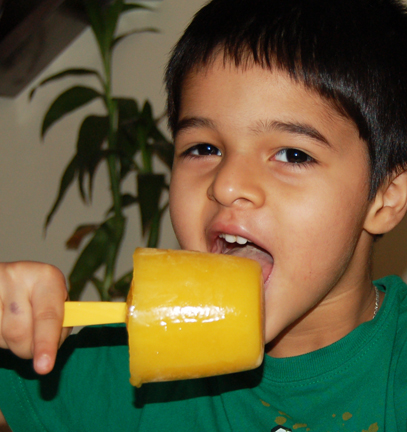 Made a HUGE mango popsicle for Tejjas today…well, y'day to be frank, since it takes several hours to freeze!!
Turned out really nice and yum

It's pretty easy to make. Take a nice big ripe mango, cut it out and add your choice of juice to it, orange, mango or pineapple. Add some honey. Blend the mixture nicely and fill it up in a plastic glass. You can also experiment by putting it in muffin cups. Cover these with either aluminum foil or cling film. Push in a stick, I couldn't find any…so used a big plastic fork instead. Suits well, kind of blends well with the HUGENESS and the color

Plan to make some more again.
Yum!!