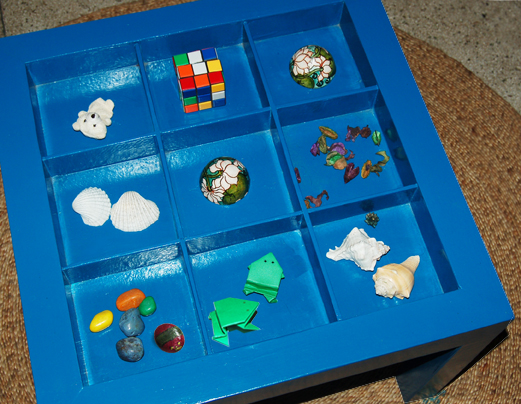 This vibrant little table has a some neat 'containers' for all your paraphernalia…be it stuff you picked up on vacations or your trip to the beach or little thingies from your child's babyhood days.
Our Little Sketchers Paraphernalia Table comes in hues of yellow, peacock blue, green and red. Use it as a center piece or cover it with a glass top. The choice is yours. I let mine be open and about…
We can also give you a 'primed' table that you can paint yourself with your kids on a weekend! You will be proud of it! What say?
Let's get going!